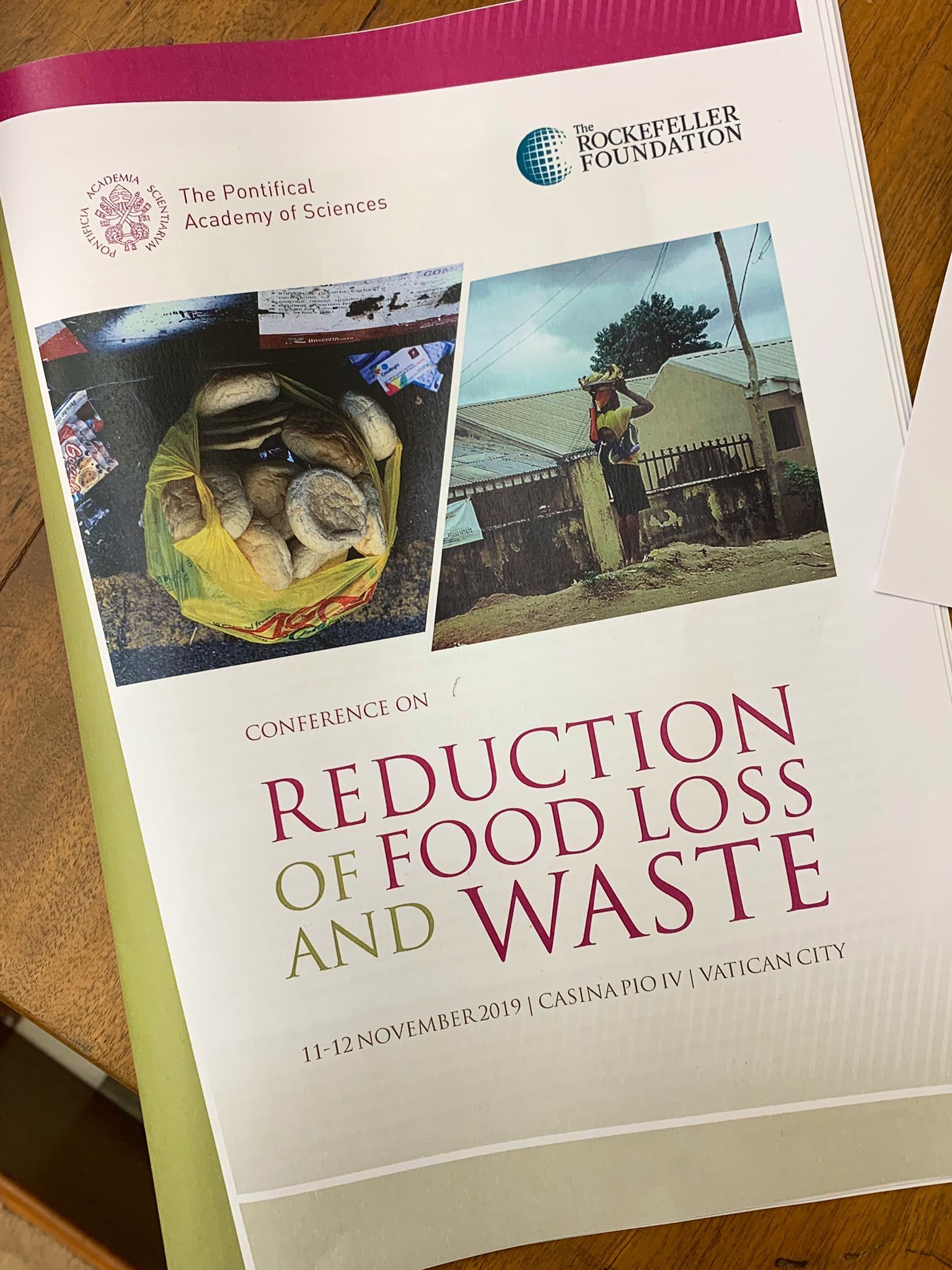 What's wrong with this picture?
Note the logos at the top!
Is today's Vatican likeminded with
the murderous Rockefeller Foundation?
The devil loves to dress up as an angel of light. He wears his white robes, but instead of a pointy hood he puts on a happy face and a halo. "See how sweet I am," he says hiding his cloven feet with his extra long dress.
Well...that's what he's doing this week at the Vatican -- playing angel of light. His latest antics follow up his month of promoting Pachamama (Mother Earth) and pagan idolatry. He's now using the Pontifical Academy of Science to give the evil Rockefeller Foundation a platform and respectability in Rome with a noble-sounding conference on "Reduction of Food Loss and Waste."
Now keep in mind that this is an organization that has no problem, and in fact encourages, the "waste" of little babies in the womb waiting to be born. They are so much trash, a blight on the planet in fact, that must be reduced to a "mess on a napkin" and dumped in the local land fill. Suck 'em out and throw 'em out!
You have to kind of laugh (in an ironic way) about this kind of propaganda. Does anyone really think that the Rockefellers peruse the fridge to make sure they use everything up and don't "waste" any food?