Susan Bunton Haynes
UPDATE: Susan Haynes and the Episcopal diocese had the courtesy to recognize how upset Catholics are and is making other plans for the event. The bishop is sorry. The Catholic faithful are not! It's ironic that a priestess of the Episcopal Church cares more about the sensibilities of the Catholic flock than the shepherd does! Shame on you, Bishop Knestout!
ORDINATION OF EPISCOPAL WOMAN BISHOP IN VIRGINIA CATHOLIC CHURCH
I grieves me to say that, in my own state, a sacrilege is planned in Williamsburg (Diocese of Richmond) February 1st when St. Bede's (which as a matter of fact looks like a Protestant church) will host the ordination of an Episcopal woman bishop,
Susan Bunton Haynes
. Bishop Barry Knestout, Richmond's ordinary, claims it is an act of charity within the "accepted ecumenical and teaching norms of the Church."
Perhaps in the Francis Church, but this kind of activity is confusing to the faithful and a serious scandal. Not only because of the ordination, but because of what the Episcopal Church stands for. T
he Episcopal Church with which the Southern Diocese is affiliated
allows both abortion (claiming to be opposed while stating "unequivocal opposition to any legislation on the part of the national or state governments which would abridge or deny the right of individuals to reach informed decisions [about the termination of pregnancy] and to act upon them."). The church also advocates same-sex marriage. In fact, a bishop who refused to bend to the ruling,
William Love,
was brought up on disciplinary charges by the church. So what in God's name and commandments is the Diocese of Richmond doing allowing this sacrilege to take place at St. Bede's?
If a Catholic church can't host the ordination of a priestess in the Catholic Church, how can that same congregation host the ordination of a woman as bishop in a church that allows both abortion and same sex marriage? Claiming that Holy Mother Church approves such action is nonsense.
Note
the petition
against this sacrilege that states:
On Saturday February 1, 2020 at 11am, St. Bede's Catholic Church in Williamsburg, Virginia, USA (bedeva.org) is allowing the Episcopal Diocese of Southern Virginia to consecrate their new bishop, Susan Bunton Haynes inside a Catholic Church.

This is highly disturbing given the fact that Ven. Pope Leo XIII solemnly declared Anglican ordinations to be "absolutely null and utterly void," and the Church has repeatedly reaffirmed the fact that women cannot receive the sacrament of ordination. Simulation of a sacrament is an excommunicable offense under canon law. Additionally, Canon 1210 asserts that only activities which "serve to exercise or promote worship, piety, and religion" are permitted in sacred spaces.

We are asking for your signature to help convince His Excellency, Bishop Barry Knestout of the Catholic Diocese of Richmond to stop this event and the desecration of one of his own parishes.
Please
pass the petition
to all your social media contacts. Let's nip this nonsense in the bud!
DEMOCRATS IN THE STATE HOUSE BUSY GUTTING CITIZEN RIGHTS
On another matter. In my own state of Virginia we are facing a number of serious crises! When the Dems took control last election they went into high gear to gut all the protections in place for our tiniest citizens, the unborn, and their mothers. Planned Parenthood and abortionists rule in our current state affairs!
The Dems are also gutting the rights of the public to self protection.
In response, Virginia Citizens Defense League is organizing buses to Monday's lobby day in Richmond. They are expecting at least 5,000 coming from all over the state which now has about 100 counties registered as gun sanctuary cities!
Gov. Northam's response to this activity, which is clearly promoted as a peaceful event, was to ramp up the rhetoric and declare a "state of emergency" claiming that "armed militia groups plan to
storm the Capitol."
I'd like to see those "credible intelligence" reports. Do you believe anything coming out of the mouth of a Democrat politician? Lying and violence are the lifeblood of their party. Anyone who will defend ripping apart a baby in the womb and killing a child even after birth if the mom wants it, won't hesitate to go after anyone else!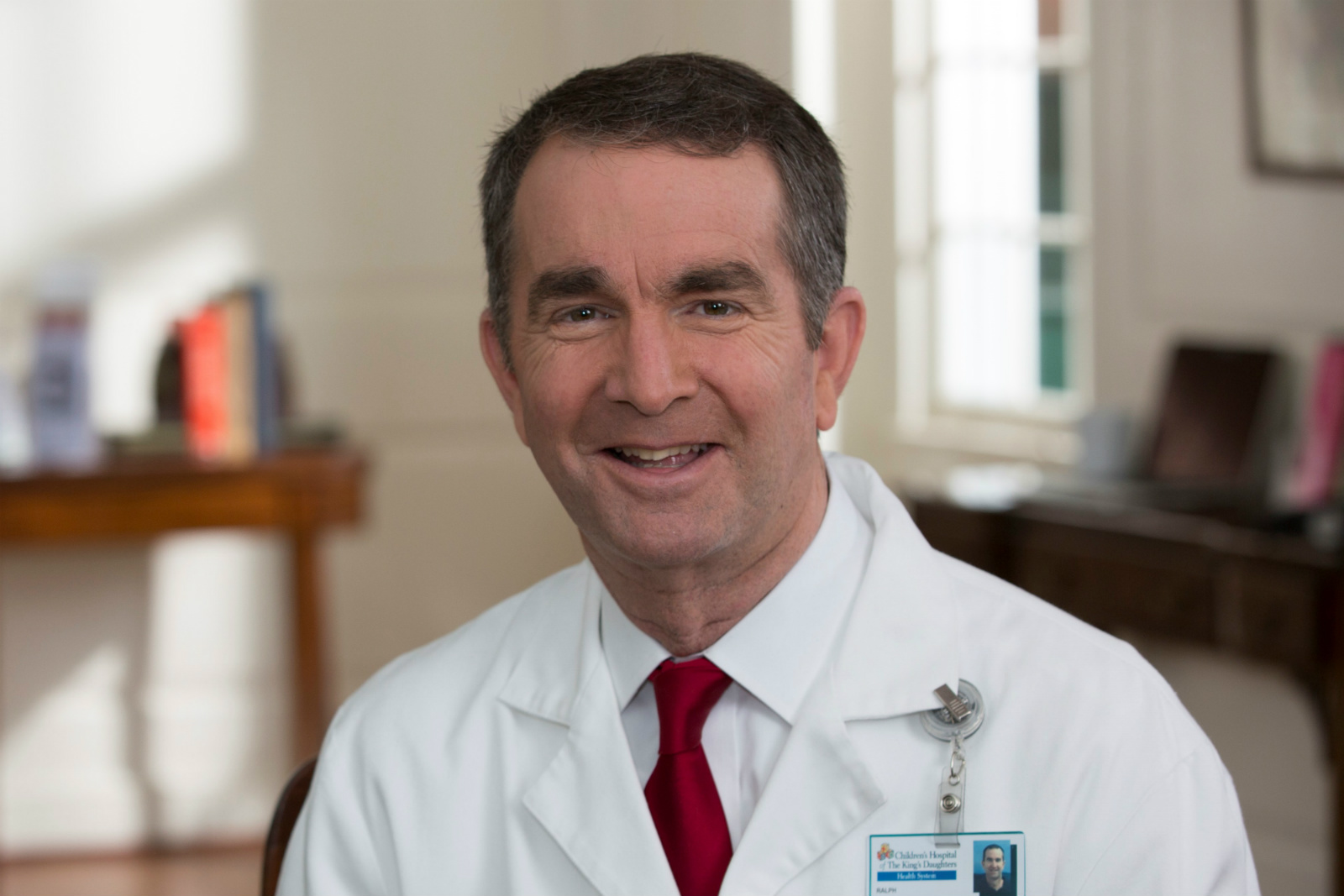 Haven't we seen doctors like Northam before who advocate killing the weak and vulnerable?
Does Dr. Mengele come to mind and all the doctors who cooperated in the Nazi T-4 program?
With regard to a potential violent incident...let's see....cui bono?...who would benefit from a violent outcome on Monday?
You got it! The gun control lobby.
They love violence because every time an event like this includes violence they can manipulate the public to demand more gun control. False flag events are common in the history of fascist/communist governments. Infiltrate the group and instigate mob action. In Charlottesville the mayor hamstrung the police and manipulated a confrontation between the two groups. It was no accident!
Democrats love to characterize law abiding folks who defend their second amendment rights as alt-right, gun-happy, murderous nuts. And the Dems have been busy raising the stakes in Virginia ever since they got to Richmond introducing all kinds of bills to make to make it harder for citizens to rein in their out-of-control government.
Go here
to see some of the bills.
We'll be meeting with my representative in the House of Delegates, Todd Gilbert, on Monday. He's a good man, thank God! I expect we'll have to jump through all kinds of hoops to even get into the building. I plan to pray the rosary (at least one) on the way to Richmond for the safety of everyone there and that the Holy Spirit will thwart the Democrats and their evil agenda.
Most Sacred Heart of Jesus, protect us. Blessed Mother, be our guide and help!