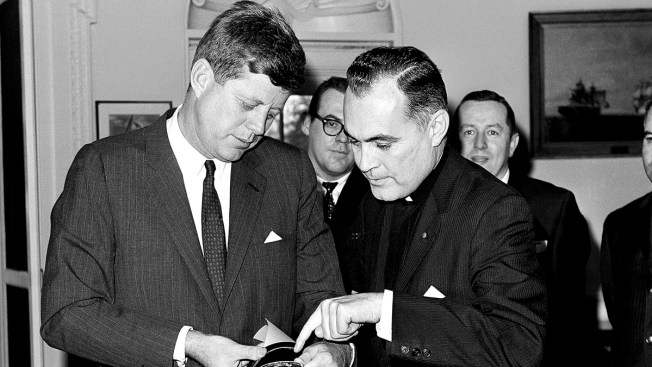 FATHER HESBURGH OF NOTRE DAME:
ATTEMPTING TO MAKE A GREAT CATHOLIC UNIVERSITY
*The author is a Washington, D.C., attorney. He double-majored in theology and government at Notre Dame. He has written articles online severely critical of the Catholic nature of Notre Dame's current president.
We shall always hope to find them
[newly-free countries] strongly supporting their own freedom--and to remember that, in the past, those who foolishly sought power by riding the back of the tiger ended up inside.
President John F. Kennedy's Inaugural Address, 1961
Fr. Hesburgh rode the back of the tiger. Did he end up inside? Father Wilson D. ("Bill") Miscamble has authored the 400-page biography,

American Priest: The Ambitious Life and Conflicted Legacy of Notre Dame's Father Ted Fr. Hesburgh

(Image) that answers this question in the affirmative.