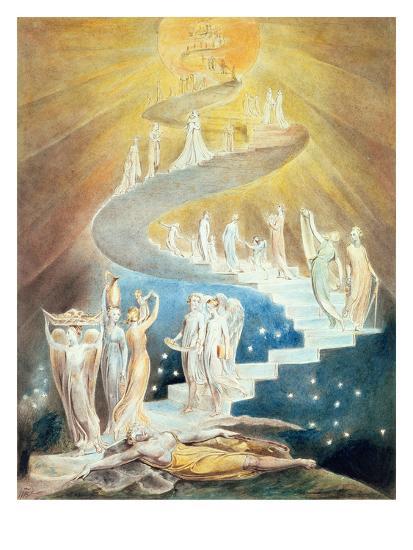 The only ladder worth climbing
leads to heaven. Painting: Jacob's
Dream by William Blake
Nabi sayeth...Climbers, climbers everywhere …..and tragically in Our Lord's Holy Church.
Have you ever wondered why, especially when Our Lord Jesus teaches just the opposite?
7
He told a parable to those who had been invited, noticing how they were choosing the places of honor at the table.
8
"When you are invited by someone to a wedding banquet, do not recline at table in the place of honor. A more distinguished guest than you may have been invited by him,
9
and the host who invited both of you may approach you and say, 'Give your place to this man,' and then you would proceed with embarrassment to take the lowest place.
10
Rather, when you are invited, go and take the lowest place so that when the host comes to you he may say, 'My friend, move up to a higher position.' Then you will enjoy the esteem of your companions at the table.