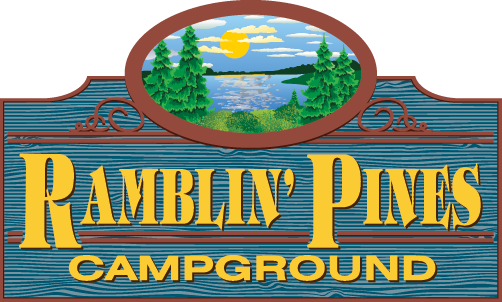 My husband and I camp with a square dance camping club that visits campgrounds within a 100 mile radius of Washington, D.C. We have a list of regular places so my husband and I have become pretty familiar with churches in the area around each campground.
We camped this weekend in Woodbine, MD at Ramblin' Pines, one of our favorite campgrounds. I wish I could say I feel the same way about the local church we've attended at least one weekend during the camping season for the past ten years. In fact, Sunday Mass there feels like a penance. The pastor follows the rubrics and I've never heard a dissident homily, but, like most parishes these days, they have altar girls and a crowd of "extraordinary" ministers of the Eucharist crowding the sanctuary at Communion. I just close my eyes, shake my head, and go get in the priest's line.
I can't say I'm surprised to find this in Maryland. It's the Archdiocese of Baltimore, after all, which has been governed by a number of bad bishops over the years. I still remember my parents' fury over Archbishop William Borders appearing on a Sunday Catholic talk show acting like best buddies with Fr. Robert Drinan, the pro-abortion Jesuit Congressman who did so much damage to the faith. (Nancy Pelosi just loved him!)
But that's a story for another post.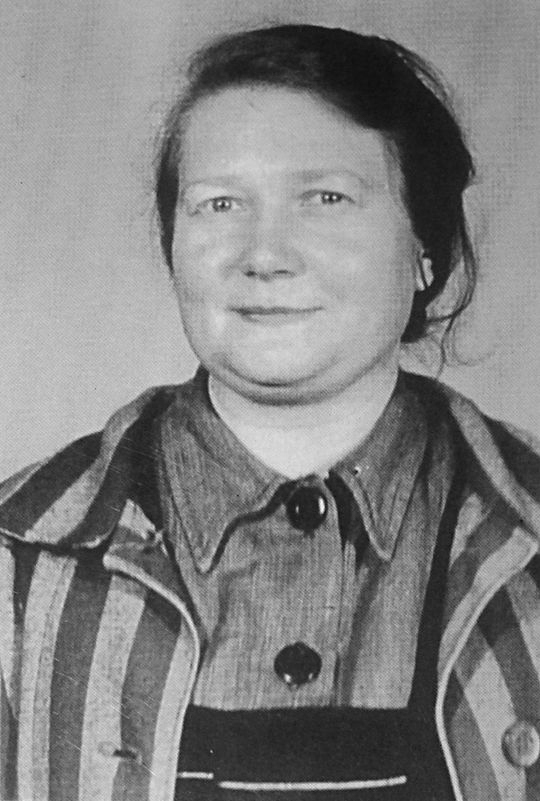 Sr. Angela Maria Autsch,
the "Angel of Auschwitz"
This past weekend, a visiting priest said the Saturday vigil Mass reverently and gave an excellent homily about a recent trip to Auschwitz where a sister from his Trinitarian congregation, Venerable Sr. Angela Maria Autsch, was murdered by the Nazis. He also described the events surrounding the martyrdom of St. Maximilian Kolbe and discussed how moving the experience was to visit the bunker where he died and the powerful witness of holy men and women so totally committed to God.
It was a good homily.
But....
....Then there was the music. Omigosh...the music! Drums, electric guitars (the amplifier shrieked at one point), and songs more fitting for a Christian rock concert than Mass. The choir and "band" were up front which was an invasion of the "worship space." I was wishing for earplugs and blinders. There couldn't have been more than thirty seconds of silence during the entire Mass. Good grief, can't there be a respite from the world's noise anywhere?
The church itself is typical of the 60s with a semi-circular arrangement, clear glass windows...what I can only describe as architecturally ugly. There are a few lovely statues but the huge crucifix with the alabaster Christ is hideous in my opinion. I found myself a little distracted looking up at the lights on the ceiling. I couldn't help wondering who replaces the light bulbs. You'd need a crane to get to the ones at the top of the church. Who designs these places?
But there is one thing that I love about this little parish. The pastor has served his flock there for THIRTY YEARS and we have come to recognize him from our many visits. He says Mass reverently and appears to be a real father to his people. This weekend the parish was celebrating the 50th anniversary of his ordination and, during that time, he has pastored ONLY ONE CHURCH -- theirs. A little pamphlet in the pews told his story from his childhood to his seminary years at Mount St. Mary's to his service as an associate pastor at several parishes and his assignment as pastor thirty years ago in 1988.
Isn't that the way things should be? If a priest really is FATHER shouldn't his parish become family? Is it really sensible to move a priest every 3-5 years as if the priesthood is a career rather than a vocation? Think of children getting a new dad every 3-5 years. What kind of family would that be? Is that the model we want for the priesthood?
Growing up I spent four years in Cleveland when my dad was assigned as Navy plant representative at Thompson Products. We attended St. Ann's in Cleveland Heights where I went from Kindergarten through third grade before Daddy was reassigned to Washington, D.C. Our pastor at St. Ann's was Fr. John Powers. He spent 51 years as the pastor of St. Ann's. He started the parish, built a school and a church and cared faithfully for the flock. I still remember the song we school children sang to him every year on his feast day that ended, "We hope he remembers when he was a boy, how a free day was greeted with joy. What's the matter with Father? Where's our free day?" And every year he gave us a school holiday to celebrate his feast day. After all these years I still remember Fr. Powers who gave me my First Holy Communion.
And I only had him for four years.
Think of the families that grew up through several generations with his love and guidance. How many families had children he baptized and later married and then baptized their children? Think of the continuity of the generations touched by that one priest of God.
St. Ann's Catholic Church, Cleveland, Ohio
Wouldn't it be wonderful if bishops would return to the practice of respecting a pastor's fatherhood? I think of priests I've known who've grieved at reassignment after five or six years in a parish. It makes absolute sense. They are being ripped out of their family. And we have grieved over priests leaving us as well. Moving pastors should be the exception rather than the rule. Let them be real fathers to their people!
Pray for bishops. They should treat their priests like sons and their diocesan parishes like families. Families need the stability of a long-term father. If the bishop cares he'll be careful matching pastors to parishes with the intention of a long-term relationship. Let the pastor and the people grow together for the good of all.