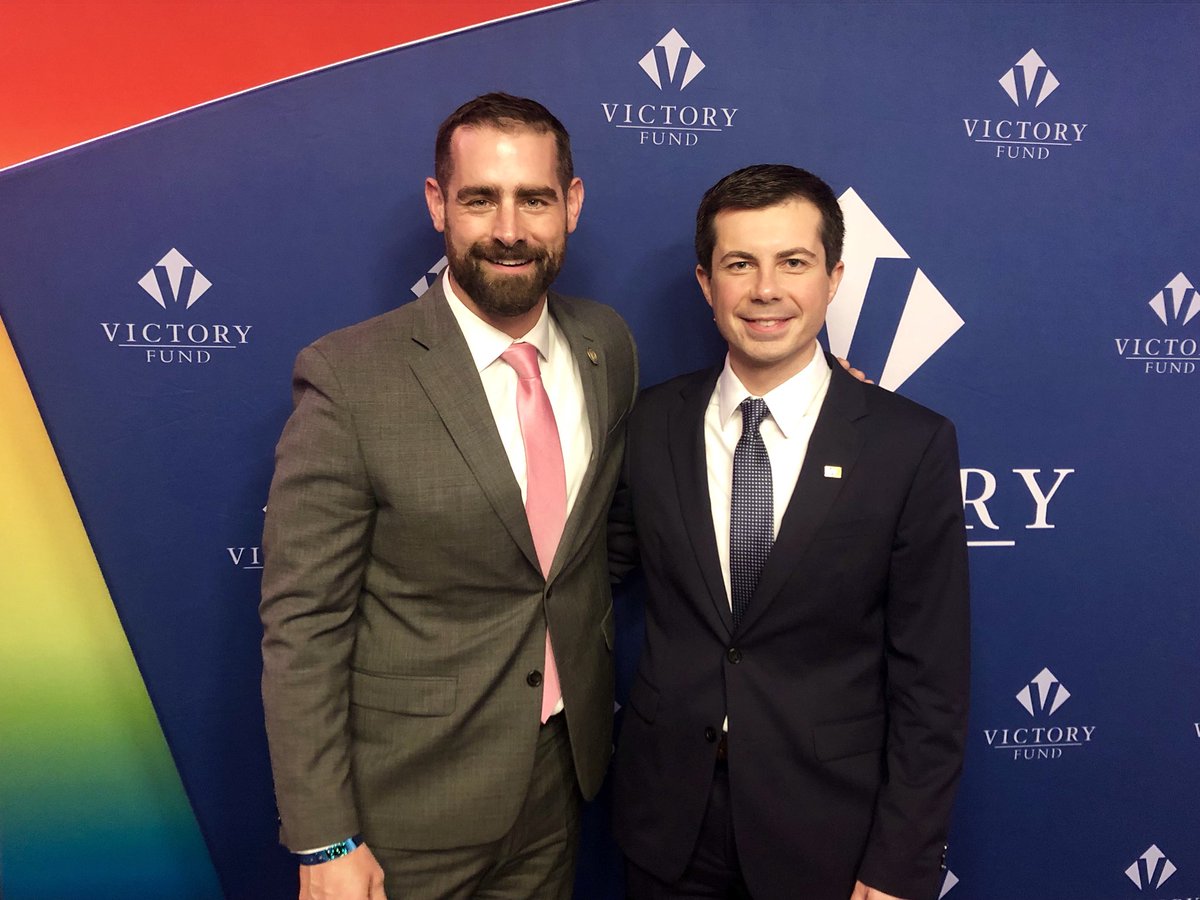 Brian Sims and Pete Buttigieg illustrate
Democrat Derangement Syndrome!
The virtue-signaling Democrats continually advise us how morally superior they are to the deplorably unwashed around the country. Some even spout religious sentiments telling us that God approves of their immoral behavior. South Bend mayor Pete Buttigieg has attacked Vice President Mike Pence's faith in a clearly cynical and
politically-motivated attempt to garner media attention
(and money). Hopefully the strategy will backfire.
Interestingly, gay U.S. ambassador to Germany, Richard Grenell took him to the woodshed saying:
"Mayor Peter has been pushing this hate hoax, along the lines of Jussie Smollett, for a very long time now, several weeks," Grenell said in a recent interview on Fox News. "And I find it really ironic that Mayor Pete stayed silent about the so-called hate hoax on him and others during 2015, 2016, 2017 when Mike Pence was governor."

He added: "There was total silence. It's ironic that right about now when he's starting his fundraising apparatus to run for president that he comes up with this idea and this attack."
We can expect the vitriol and attacks from the left to continue. Pennsylvania rep Brian Sims recently took the aggressive harassment to a new level when he went after and older woman and some teenage girls praying outside a Planned Parenthood in Philadelphia on Holy Thursday.
His behavior was so inappropriate and harassing that it generated a call for his resignation.
Tucker Carlson had this to say about Sims calling the man "deranged."
Well, he's a Democrat after all so that's a redundant statement. More and more the Democrat party seems to be filled with escapees from Bedlam.
You can join me in
signing the petition
calling for Brian Sims to step down. Pray for these men who justify their own immoral behavior by attacking and harassing those who stand up for Christ and his littlest lambs!