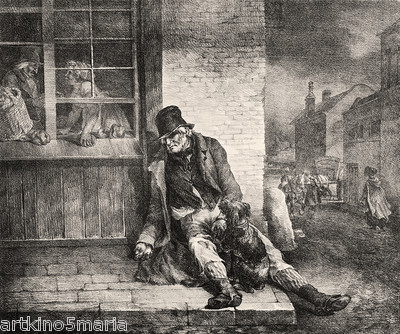 "The Collective West"
It's all Putin's fault!
My car needs to have an oil change but I haven't taken it to the shop yet. Putin is to blame for that! The cost of automobile oil is so high now that Putin has put his toxic masculinity into play that no one can afford gas anymore, and certainly not oil to go into the car either, so I'm hesitating to buy gas and oil because I don't want to contribute to Putin's war machine. Not doing it!
It's really hot here in Florida this time of year but I refuse to turn the A/C lower than 80 degrees even though it was 102 outside yesterday. I blame Putin directly for my misery! He's to blame that I'm hot and sweaty within my own home because if the air-conditioner is set lower than 80 degrees the electric bill will be far too high and that money - MY money! - will contribute to Putin's war machine. I will NEVER do that! It's totally Putin's fault that the cost of energy is so high and it's all because he wants Americans to fund his war against Ukraine. How stupid does he think I am?!
My anger at the high cost of food is all Putin's fault too! I can't afford to eat because of him! He's over there blocking the export of grain and food therefore the scarcity of products on the shelf is all his fault. Imagine blocking BABY FORMULA so that American babies starve to death! The cost of meat is so prohibitive that lately I've resorted to vegan meals and even then the cost of vegetables imported from Central and South America is far too high. Tomatoes are imported from Mexico! We grow tomatoes here in Florida! Are they exported to Mexico? It's just like the oranges that grow in Florida. They're shipped to California while the last time I bought oranges in Florida the label said they were from California. It's all Putin's fault! I despise him for what he's done to America!
The value of my tiny 401k is way down lately. It's Putin's fault that the market is down! When the cost of gas was lowered 50 cents per gallon to $4.48 this past week my 401k went up a bit, but not much...certainly not to the level it was before Putin invaded Ukraine on a whim with no reason whatsoever other than just to be mean and evil. It's totally his fault that I'm so poor!
A friend and I drove all the way to Ocala yesterday for the big Grand Prix Jumping Class at the World Equestrian Center only to get there and find that the class was cancelled. That, right there, believe me, is all Putin's fault! I bet the horse cargo jets couldn't afford fuel to fly the horses in because of Putin directly making the cost of jet fuel so high that even American oligarchs can't afford it. He is SO evil I just cannot stand it!
My two daughters and their families got Covid shots two years ago and boosters a year ago just like the government told them to but now - at the same time - every one of them has Covid. I can tell you from experience, since I did NOT get any shots and am perfectly healthy, that their being sick with this dread disease is all Putin's fault! He's friends with the leader of China and it was China that raised the bats that infected people with Covid. It was a direct plot against the West by Putin. THAT is how evil he is! Covid is his fault! Putin is responsible for my family being so sick! It's all his fault!
So, yeah! I'm going to stick it right back to Putin! I'll show him that we Americans are absolutely not going to go along with his plan to destroy us. My car will remain in the garage, I'll turn off my air-conditioner and live naturally inside my house, grow my own vegetables, cash in my 401k, never go anywhere and live happily ever after with no Covid. That'll show Putin! He will be be so sorry I ever existed!