We have the worst wall art here in the Valley. Really! Eleanor Roosevelt on an electrical box? What does she have to do with the Shenandoah Valley?
And Strasburg, the town up the road, is even worse. I cringe looking at the awful stuff that adorns the buildings. Why not pictures celebrating our history and our rural character.
Nope!
Ugly and irrelevant seem to be the rules. Whoever makes the decisions about this junk should be replaced. But see for yourself.
No doubt there's a deep message here, but it escapes me!
Is this supposed to be the Shenandoah River? Looks like an ocean tornado to me!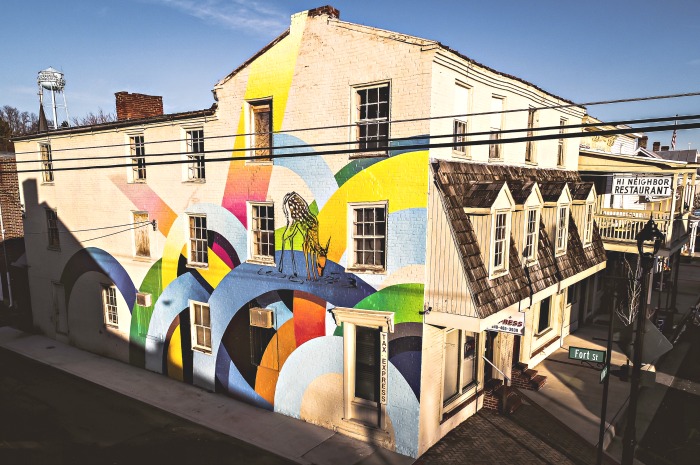 All I can say is, "Yikes!"
I like mazes but on the side of a building? What's the point?
I don't even know what to say about this! Makes me want to put on sunglasses!
What do you think? Do these "art works" fit in a historic town?
And to think that it was partially publicly funded by the citizens of Strasburg, without, I might add, any input from the citizens.
Source