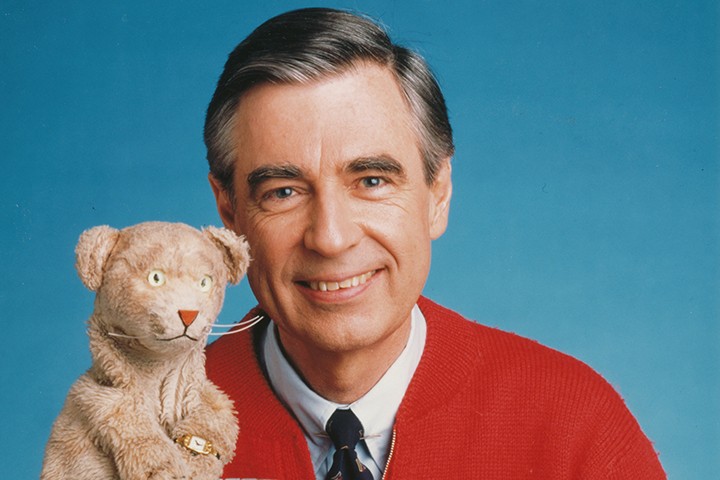 Mr. Rogers and his alter-ego,
Daniel Stripe-ed Tiger
I went to the Mr. Rogers movie yesterday and am so glad I did. What an inspiration! His show exemplified how the medium of television could make a difference for the good.
He hated shows that degraded the dignity of children (or anyone else for that matter). He knew children were worth more than pie-in-the-face slapstick and showed it by dealing with difficult questions (death, assassination, etc.), sometimes very subtly like when he shared his kiddie pool and his towel with the black police officer in the neighborhood, Officer Clemmons. Never heavy handed, he met challenges with sensitivity, kindness, and compassion.
Fred Rogers saw life through childlike eyes, and so he recognized the fears and doubts of little ones as they struggle to understand and make sense of the world. Jesus must have been thinking of Fred Rogers when He said we must become like little children. I wish we had more like him in the media world and in our neighborhoods.
If you can get to the movie do it! I'm going to plan a visit to the
Fred Rogers Center in Latrobe, PA.
Our cynical nasty world where civility has almost disappeared needs to remember Mr. Rogers.
I had a Mass said for him in 2003 when he died and I'm going to have another said for him now. And I look forward to sharing the neighborhood with him one day in heaven. Thank you, Mr. Rogers!
Some of the clips from the movie appear in this report: