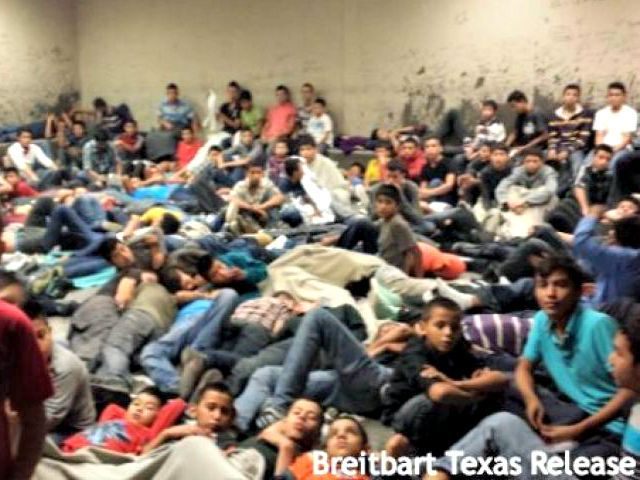 Some of the photos make the kids look like burritos wrapped up in tin foil. These are from The Epoch Times:
This is the "compassion" of the Democrats who spent four years using Obama photos of kids in cages and attributing them Trump. Today they just keep everybody out of the facilities so they can pretend there's no crisis at the border and that the children are treated with compassion. Right! Democrats compassion toward children is illustrated by their attack dog frenzy against tiny babies in the womb. Why would they give two hoots about kids being trafficked into the U.S. by the drug cartels? They don't!
And then there are the hypocrites on parade like former FBI head Andrew McCabe
McCabe: 'Kind of Shocked' Capitol Rioters Haven't Been Charged with Sedition Already
McCabe actually had the chutzpa (pardon the cultural appropriation) to say:
"[S]edition is a federal crime that basically says anyone who seizes by force the property of the United States government or who impedes or blocks the execution of a U.S. law can be guilty of sedition,"
While McCabe compared the protest at the Capitol to Benghazi (REALLY!), he had absolutely nothing to say about the attack on the FEDERAL COURTHOUSE IN PORTLAND. Let's see, shouldn't they have been charged with sedition for seizing by force the property of the United States government?" Hmmm....seems to me that the Portland rioters were the ones guilty of sedition, but people like McCabe live in the Twilight Zone where the rules change according to the politics.
Illegal Immigrants to Receive $4.38 Billion in Stimulus Checks: Report