This is the day that the Lord has made. Let us rejoice and be glad in it. Psalm 118:24
I used to know a woman at my parish in Alexandria, VA who was always grumpy, always complaining, and as rude as could be to those around her. I'll call her Grumpy. She was elderly and no doubt had medical issues and other problems. But she wasn't, as far as I know, mentally ill or suffering from dementia. She just seemed to revel in being miserable and spreading her misery to others. And then she wondered why people avoided her. It was a head-shaker. Really, Grumpy, you treat people with disdain and rudeness and wonder why they don't want to spend time with you? Hello? Reality calling!
Another friend at the parish whom I admired greatly was a kind and loving person who never gave up on Grumpy. How much I wanted to be like her with the Grumpys in my own life. We all have them and, often, they are people to whom we have a duty to love (more or less related to their family proximity).
I consider my order of duty to be this:
GOD! Always first and includes praying for the pope, my bishop, and my parish priests;

My husband; we have a duty to help each other get to heaven;

My children and their families for whom I pray every day by name;

Our godchildren and their families (all nine of them);

My extended family: siblings, nieces and nephews and cousins - often prayed for generally because of the numbers;

My co-workers and friends - who move up higher in the duty line depending on the intimacy of the relationship. Some friends are spiritual sisters, brothers, or children.
One of my prayers for everyone is that they cheerfully accept the will of God and delight in His many blessings. If Grumpy teaches us one thing, it's that we are responsible for our own happiness. If we "Rejoice in the Lord always," how can we not be cheerful and spread it? St. Philip Neri, saint of good humor, pray for us.
Fr. John Hardon, S.J. often said that the muscles that control the mouth are voluntary muscles. In other words, unlike the muscles that control the autonomous nervous system that keeps our hearts beating and controls our breathing, we control those muscles. I can choose to smile or I can choose to frown. Personally, I'd rather smile and give a cheerful hello, even to strangers I pass on the sidewalk.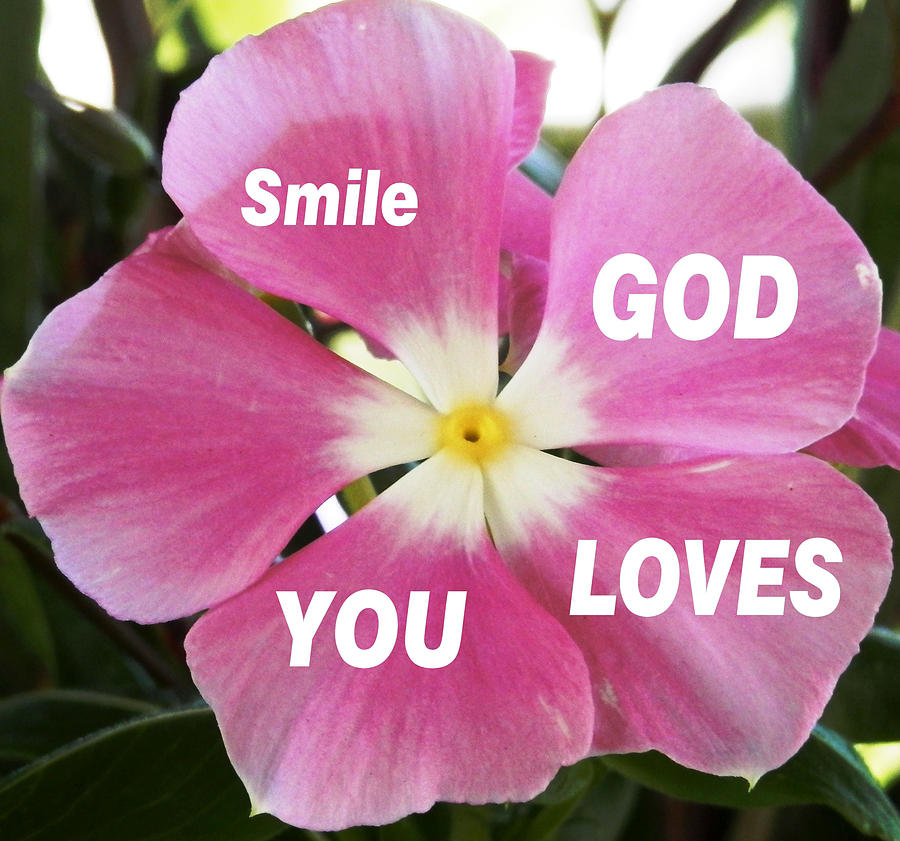 I have to remember to be cheerful when I speak to my own Grumpy several times a day. It's a challenge She, unfortunately, chooses to be miserable most of the time. Her life is difficult, so I try to be understanding, but I often fail. It's hard to be patient when she tells me her caregivers don't deserve to be thanked or treats me rudely.
Years ago, a friend of mine who was going through depression, called me almost every day just to touch base. I had cancer and was in the middle of chemo at the time, and I think he was offering his own struggles for me and my young family. How grateful I was for that. He fought against the darkness by taking walks, calling and talking to friends, and trying to think positively.
I've suggested prayer and positive thinking to Grumpy whose default response is, "That won't do any good." Of course, she's right. If you won't try to solve your problem with God's help, nothing will do any good. Despite being a Catholic, she doesn't pray and resents suggestions that it might help. Each of us can choose to make our life here the anti-room of heaven or make it hell on earth. How sad when we choose anger, bitterness, and resentment. They pin us to the earth like the cords the Lilliputians used to bind Gulliver.
Grumpy teaches me something important. I can choose the face I show to others. I can smile, listen, encourage, and offer my own sufferings to relieve theirs. Or...I can choose to wallow in my own challenges and difficulties, obsess on all the wrongs done to me, nurture grudges, etc.
Life is too short for that, in my opinion.
Today I will be praying for Grumpy who has called me once already and will call at least one more time, perhaps two, and then stay on the phone in silence expecting me to entertain her. May I put a smile in my voice and try to encourage her by thinking of a memory we can share. "Do you remember when we went camping at Sherando Lake? I caught a baby trout with a piece of cheese. Did you fish? I can't remember." Maybe a walk down memory lane will spark a happy thought. One can always hope even when past experience teaches it's not likely to do any good. Nevertheless, I refuse to embrace her fatalist mantra and will continue to hope. Neither of us is dead yet.