Two of our grandchildren, Zack and Grace, are making Confirmation next week. Zack chose St. Benedict for his patron and Grace chose St. Teresa of Calcutta. In their honor I post these pictures with the promise that we will be praying for them to their adopted saints with the confidence that they will grow in the virtues shown so powerfully by their selected special friends among the prayer warriors of God.
St. Teresa of Calcutta, Mother to the poorest of the poor, pray for us.
St. Benedict, Father of Western monasticism, pray for us!
And for our precious grandson
Brendan,
whose Confirmation patron was St. Patrick.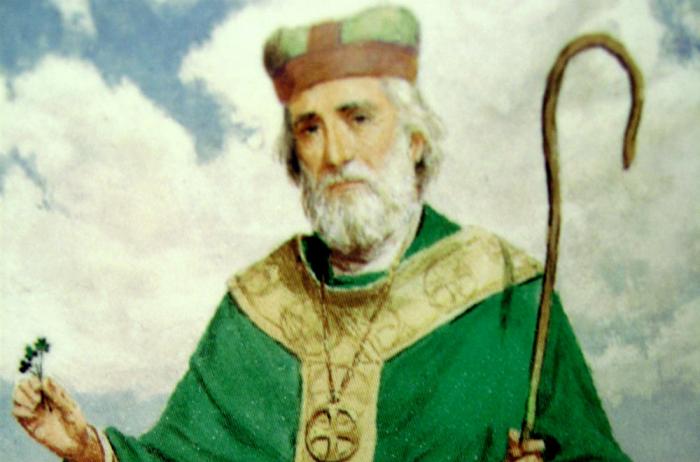 St. Patrick, Apostle to Ireland, pray for us.
I have great confidence that the missionary to Ireland who converted that country so powerfully that they have one of the strongest laws against abortion in the world is interceding with Brendan for the upcoming vote (May 25th) on the
8th Amendment
which recognizes the rights of little ones in the womb. The forces of evil are pouring money into the country to ensure the enshrinement of Satan's blood sacrament in the Emerald Isle. Will blood red replace the "wearing of the green?"
Brendan was one of the greatest lovers of babies I've ever known. I have no doubt he is now a prayer warrior for all the babies in danger of abortion or any other illness or condition that threatens their lives. Please pray for the repose of Brendan's soul as well as for the upholding of the 8th Amendment to Ireland's Constitution.
Pray for Ireland, that they refuse to follow England's tragic example of child-killing!