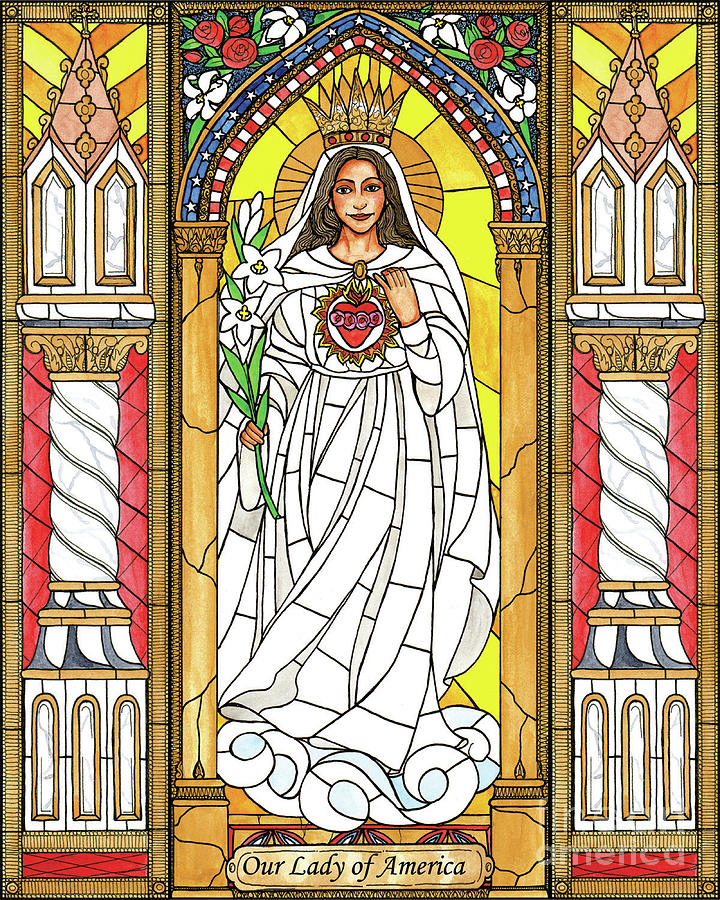 Our Lady, the model of purity!
Well, I didn't watch the Superbowl or see the raunchy X-rated half-time show. Life's too short! But I saw some of the disgusting, nearly nude photos (which I won't post) and got this email today from a friend:
Did anyone have this reaction?

I normally never watch the half time show since I find it so morally offensive and suggestive. Since I am in the middle of research on porn, prostitution and human trafficking, I watched to see how bad it would be. I couldn't believe how suggestive it was.

From my research, many johns continually mention that they use porn to rev up (the pre-show) for action (the party). Once they rev up, they act out. An FBI agent who specializes in helping to stop trafficking mentioned on Covenant Eyes, that without pornography, there would be no sex trafficking.
The half- time show, in my opinion, was porn - suggestive in clothing, gyrations, rope motions suggesting bondage, right down to pole dancing - then bringing in children to participate.

Afterwards the panel of men made comments how it affected them.

If the NFL is really trying to stop trafficking, I think this type of entertainment really contributes to it, especially since this is the big event for sex trafficking of children.

Tonight, probably many children and women will be raped. Let's keep the victims in our prayers.

My thoughts, God bless.
Our Lady of Good Success
Pornography is a scourge on the world that makes women and children (and handsome young men for the homo crowd) nothing but meat for the consumption of sex gluttons. I wonder with my friend how many women and children were raped and sexually abused after the show. The left teaches that women are nothing but recyclable sex objects (hence the necessity of abortion). Women have no intrinsic value or dignity. Their pragmatic purpose is pleasure for perverts.
God disagrees! He gave us Our Lady, the model of purity and "our tainted nature's solitary boast."
I just finished the novena to
Our Lady of Good Success of the Purification.
We need her more than ever. The devotion to
Our Lady of America
also focuses on purity. What a wonderful thing to help young girls see their value mirrored in the perfect woman -- Mary. Here's a sonnet for your children to memorize. Wouldn't that be a wonderful gift to Our Lady during her month of May!
The Virgin
Mother! whose virgin bosom was uncrost
With the least shade of thought to sin allied.
Woman! above all women glorified,
Our tainted nature's solitary boast;
Purer than foam on central ocean tost;
Brighter than eastern skies at daybreak strewn
With fancied roses, than the unblemished moon
Before her wane begins on heaven's blue coast;
Thy image falls to earth. Yet some, I ween,
Not unforgiven the suppliant knee might bend,
As to a visible Power, in which did blend
All that was mixed and reconciled in thee
Of mother's love with maiden purity,
Of high with low, celestial with terrene!