Are we surprised that the fifty illegal aliens who arrived on Martha's Vineyard have already been deported by the liberal leftists on the island. No room at their inn!
They claim they have no housing, but many of the vacation homes on the island are empty. Hey, Texas has been spending a fortune housing illegals. But these rich, sanctimonious hypocrites can pat themselves on the back for giving the unwanted illegals a few meals and two nights at a church shelter. Now they can go home, wash the dirt off their hands, and breathe a sigh of relief as they send the illegals to Cape Cod via the National Guard. They no doubt will make sure none of the "strangers" (as in "We welcome the stranger.") who like Martha's Vineyard will get off the bus and stay.
Check out The Federalist article. The hypocrisy is impossible for anyone to miss.
Left-Wing Martha's Vineyard Elites Deport Illegal Immigrants After Just 24 Hours
And what's next? Shall we watch for Governors Abbott and Desantis to be raided by the FBI? The usual blathering liberals like Hillary Clinton and the CNN and MSNBC talking heads are outraged over Desantis flying illegals into Martha's Vineyard in the middle of the night with no notice. Same for Abbott sending them to D.C., New York, and Chicago. Hey! Not in our cities!
Funny, these same guardians of open borders didn't have a word of condemnation when Biden and company did exactly the same thing. But he wasn't sending the illegals to their neighborhoods.
Frankly, I'd like to see a flotilla of boat people landing on the beach at Martha's Vineyard.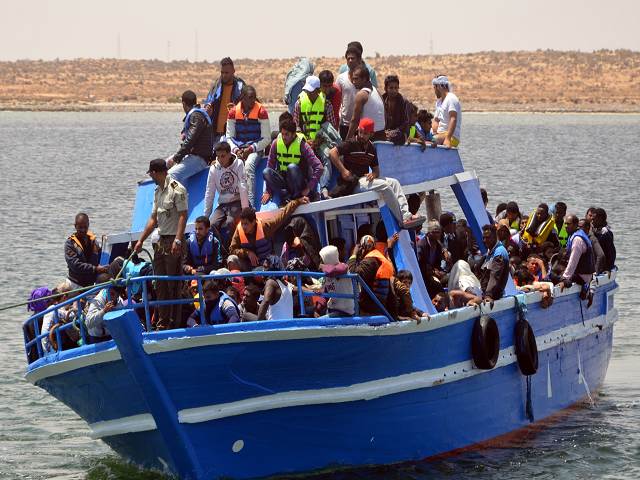 Maybe I'll send a suggestion to Ron Desantis to hire a cruise ship to take a few thousand. That's what Texas border towns are seeing every single day! Hey, my husband and I will chip in to make it happen!
Bon Voyage!