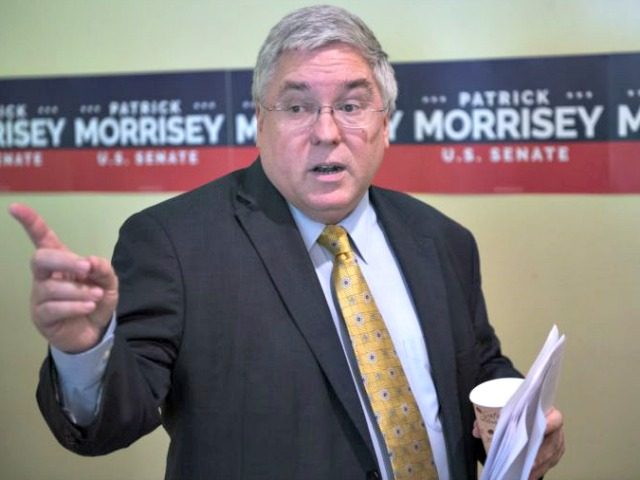 West Virginia Attorney General Patrick Morrisey
We haven't heard much from Nabi in the past few months. But this morning I received an email with a linked article announcing that the West Virginia Attorney General's office has filed suit against the Diocese of Wheeling and former Bishop Michael Bransfield.
Here's what's being reported by WOWK
TV in Charleston, WV:
The suit alleges the diocese and the bishop knowingly employed pedophiles and failed to conduct adequate background checks for those working at schools and camps operated by the diocese, and without disclosing the inherent danger to parents who used those services for their children.

The civil complaint, filed Tuesday, (Read the complaint here.) alleges those actions lacked transparency and stood in sharp contrast to the Diocese's advertised mission of providing a safe learning environment.
The Attorney General brought the action against the Diocese and Bransfield for violations of the state's consumer protection laws, in addition to seeking a permanent court order blocking the Diocese from the continuation of any such conduct.

Attorney General Morrisey initiated the investigation in September 2018.
All I can say is GOOD! It's time for accountability. And sexual misconduct generally is accompanies by embezzlement and theft. The AG needs to follow the money. Bransfield may be guilty of fraud on numerous levels, i.e.:
1. His lavish spending of the flock's money on personal pleasures and unnecessary and costly renovations to the Victorian mansion serving as the bishops's house, a personal chef, floral arrangements, a new multi-million dollar chancery where Bransfield could play important-man CEO, etc. ad nauseum.
2. Misappropriation of the Tracey legacy which was to be used in part to support Bishop Donohue High School which Bransfield closed suddenly and without input from parents.
3. Questions about money raised through the Papal Foundation where Bransfield served as President of the Board of Trustees and accounting procedures were sloppy and unprofessional.
4. Were grants and contracts given that involved kickbacks and payoffs?
There are so many questions about finances, not only in the Diocese of Wheeling-Charleston, but in dioceses all over the country. A dear priest friend told me about a conversation he had with a financial guru who works with the Vatican. He told my friend the next big scandal was going to be over the money. It's high time the cancer was excised from the Church and if that means another scandal so be it. Maybe then the patsies in the pew will wise up and cut off the funds.