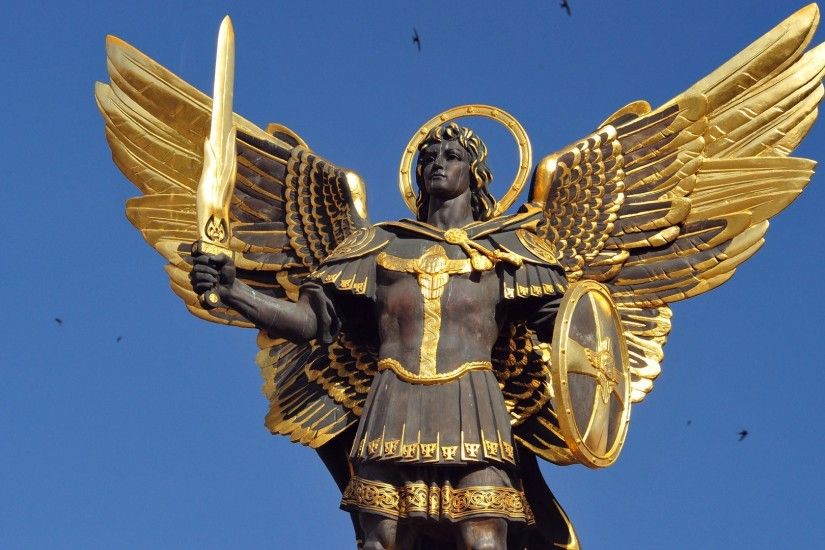 I couldn't help laughing when I read the story below, but I'm also praying for the silly drunk. Hopefully, he has learned a lesson that will send him to his guardian angel asking for help to overcome his vices. Meanwhile, St. Michael suffered no ill consequences! It might be a good idea not to mess with any of the angels except in a friendly way. They are powerful adversaries, but especially powerful friends. Dear guardian angel, pray for me!





By CNA Staff

CNA Newsroom, Jan 17, 2023 / 15:00 pm

A drunken thief was injured after falling on the sword of a statue of St. Michael the Archangel that he was trying to steal from a church in Monterrey, Mexico.

Local media reported that during the early hours of Jan. 14, Carlos Alonso, 32, allegedly went to the Christ the King Parish in downtown Monterrey to rob the church.

In the darkness, Alonso reportedly jumped over the fence in front of the church entrance, broke a glass door, and entered the church.

While trying to flee with a statue of St. Michael the Archangel, the alleged thief tripped and fell on the angel's sword, seriously injuring his neck.


Some passersby saw the wounded man at the church doors and called for medical help.

Monterrey Civil Protection personnel arrived at the scene, cut the padlock on the main gate of the fence, and saved the would-be thief's life.

After stabilizing the injured man, the rescuers took him to a clinic to be treated and to get more information about the damage that may have been caused.

It is expected that once he has recovered, the suspect will be turned over to the public prosecutor's office, and the punishment he could face for the damage to the church will be determined.

The statue of St. Michael the Archangel was unharmed.

This story was first published by ACI Prensa, CNA's Spanish-language news partner. It has been translated and adapted by CNA.