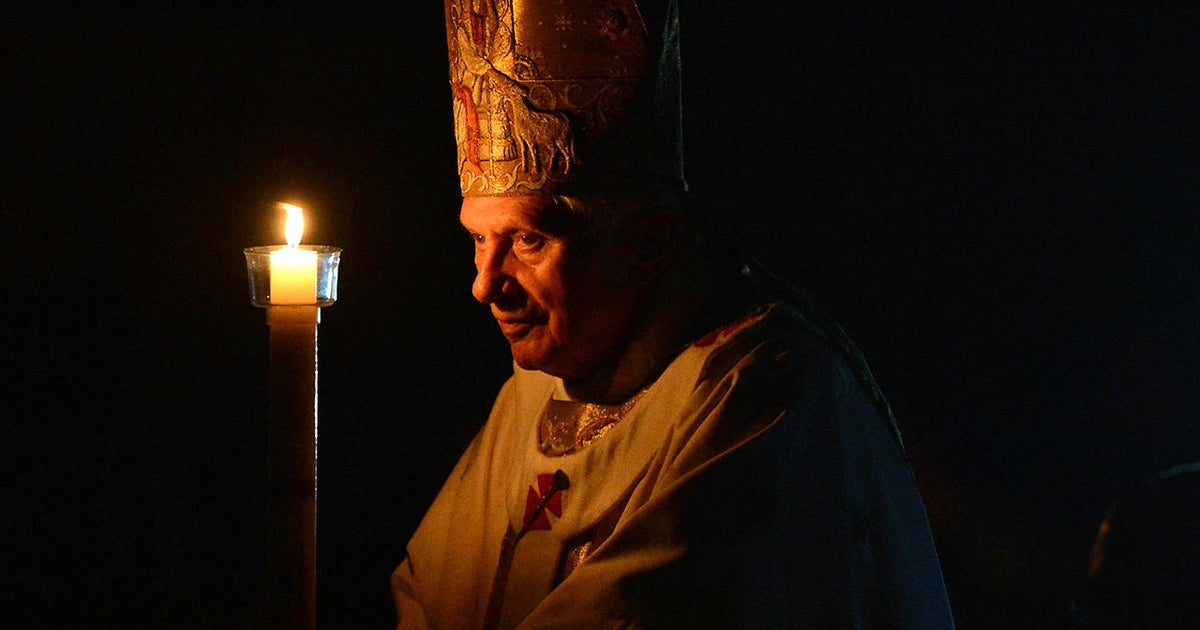 What was in Benedict's internal forum, stays in his internal forum.
Various people projecting their own fantasies as to why Benedict did what he did sicken me.
I loved Benedict as a father like we're supposed to do of a pope. Who knows why he did what he did. Did God tell him to do it? I'm sure both he and JPII actually believed in God and had some form of guidance from Christ and His Mother and listened to them.
Was Benedict threatened with his brother being kidnapped, tortured and killed in a gruesome manner? Was that a viable threat which was the final straw forcing him to make his decision?
Who knows, but when I'm pope of the Church and the wolves threaten me I'll let you know why I either stay, abdicate, or hide in the basement. However, since that'll never happen, we remain hostages to Benedict's internal forum which we'll never be able to invade because his reasons for doing what he did are known only to God and frankly none of my business. What is my business is to accept reality and fight for the Church with whatever strength I have left which isn't much these days after 4+ months of covid.
I'm old and don't care much anymore about things that used to bother me. I cannot go to the NO at my former parish. The new music director, while having a lovely voice, plays the piano far too loudly while singing at the forte (as in fortissimo) dynamic level. I prefer the peace of the Old Mass at the SSPX.
So call me a schismatic excommunicated Catholic. I don't care anymore. Besides, the SSPX isn't schismatic, nor excommunicated. Francis can declare me excommunicated any day now after he buries Benedict. I don't care at. all. any. more. God will judge my soul. Not Francis.