Don't miss the naked statue of a pregnant woman. She resembles the fertility goddesses of pagan societies.
Interestingly, the statue of Venus of Willendorf (shown below) which is estimated to be from 30,000 B.C. was found in Austria. In view of the German/Austrian involvement in the synod it appears the German Church is going back to its roots.
If you have the stomach for it, you can watch the entire "ceremony"
here.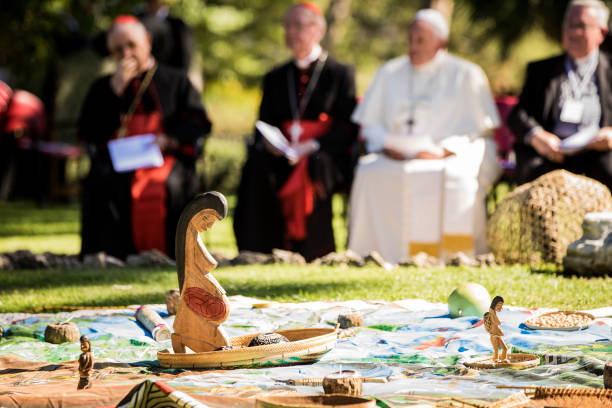 Venus of Willendorf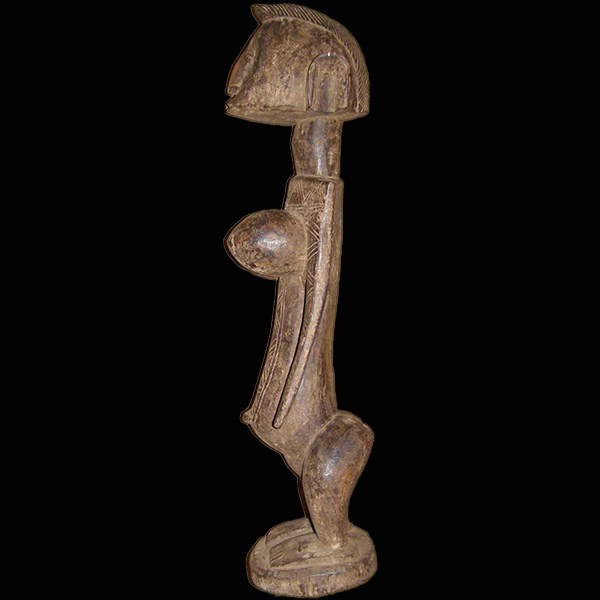 Dogan fertility goddess.
These folks are kneeling around a blanket symbolizing the earth with all manner of "stuff" on it
from the Amazon regions. Does this look like Catholic worship?
And then they planted a tree.
Really! You can't make this mumbo jumbo up. I can't decide whether Pope Francis is a devil or a clown. Maybe he's the evil clown from Halloween.
Read more at LifeSiteNews.