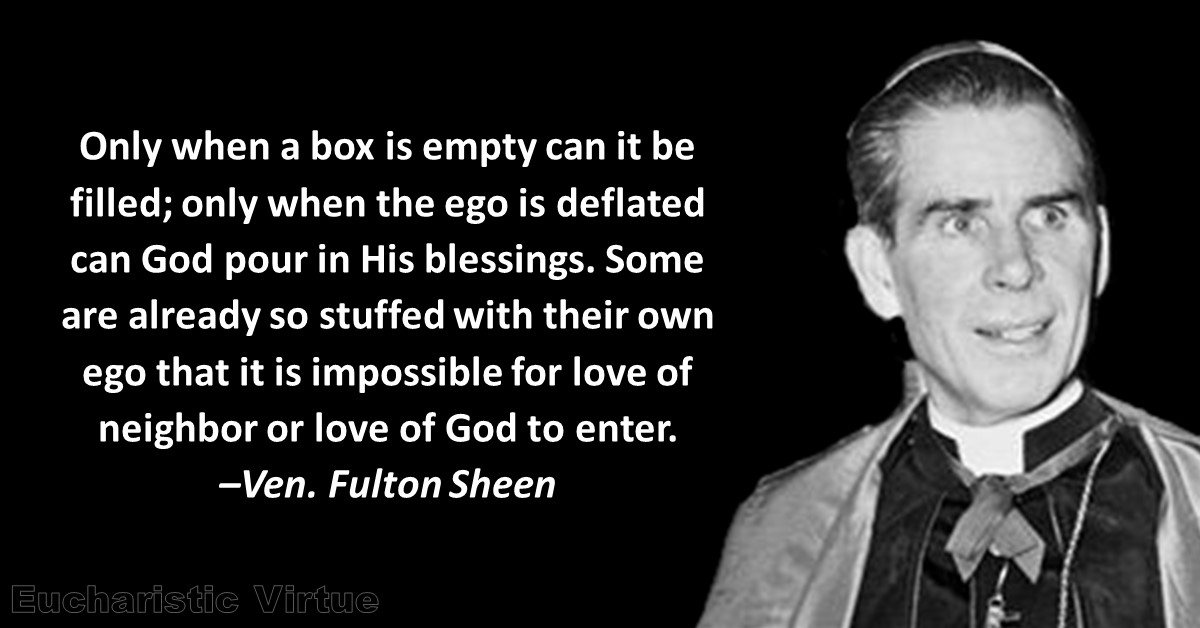 What role do reason and will play in your life? Is your life governed by your reason and will? Or are you governed by your feelings and the drama of your own narcissistic "subconscious?" Do you live in the real world or in a world of dreams?
Bishop Sheen explains the difference between the normal and abnormal person. The normal person represses the lower instincts to avoid the excesses that damage love and deform his God-given humanity. The abnormal person represses the reason and the will and is ruled by his lower instincts for the base pleasures he enjoys. Our nature is rational. Our normal state is to witness by our lives where we come from -- God. When we abandon our reason for our baser instincts, we deform our humanity and give witness to another being who is NOT GOD.
This video explains a lot about of what is happening in our culture today. Truth doesn't change! Self-examination is an important part of life. Are you letting your feelings and baser instincts rule your life, or is your inner "pilot" taking your little ship to the port of the celestial city?