Note from Blog Owner: I posted every hysterical response to Susan's article which, by the way, I fully support. It's clear that the "jamming" has begun. Jamming is a tactic of the homosexual movement to intimidate anyone who disagrees with their agenda to normalize their deviant lifestyle by accusing them of hatred and homophobia. They stigmatize anyone who points out that their lifestyle is based on a lie. These darling little boys, who are indeed innocent victims, do NOT have two mommies. They have one mommy and a missing daddy who was either a volunteer or anonymous sperm donor. Since these women are very public about what they are doing, they can hardly expect to claim a right to privacy at this point.
Ali and Amy, the two mommies
When Jamie wrote her article on why she was keeping her children out of the movie theater and away from Disney's Beauty and the Beast with its homosexual characters, there was an outcry from the heterophobes that heterosexuals were homophobic for not wanting to indoctrinate their innocent children to homoerotic love, that is, homosexuality. Remember that the definition of evil is the "corruption of innocence", which is the reason Jamie kept her young children from visually experiencing homosexuality that would begin their corruption. The movie would have visually introduced her children to evil, and Jamie, as their mother, made the good sense decision that that was not what she wanted for her children.
One of the multiple outraged comments to Jamie's article was from Alirothlizzi, pictured here as one of the wives in her lesbian relationship with her "wife" Ema (Amy Rothman).
I looked up Ali Polizzi on the Internet and discovered that she had written an article in Gay Parent Magazine 4 years ago in June, 2013. In the article, Daddy, Polizzi expresses bewilderment with a hint of rage, that one day her young son blurted out, "Daddy!" when greeting her. Polizzi and her wife Amy Rothman, passed sarcastic comments back and forth wondering where their 3 year old son (Polizzi's natural son) picked "up that kind of language" because, to lesbians, being called "Daddy" is a dirty word he must have picked up on the streets from children with natural heterosexual parents.
Ali's son is undeniably confused. He wants a Daddy. A man. A father. His confusion of yearning for a real Daddy makes Polizzi furious since she's the lesbian who stays home, "does the dishes" and is "the one who gets flowers on Valentine's Day. Hers is more the "mother" role
than Amy's.....Amy who is the breadwinner, "makes the big decisions" and "who charts the family's course through this world."
Ali wonders: "Why does he look up and curiously decide to call me 'Daddy' "?
[Really, Ali? You don't know?]
She says she remains calm because, after all, she can handle almost anything since she's a NYC public high school teacher. Ali wonders, "Has anybody experienced this before? Has everybody survived? What are the causes? What are the cures?" After digging deep for answers with Facebook's lesbian mommies and Modern Tribal Momas for advice, Ali turns to the library for help.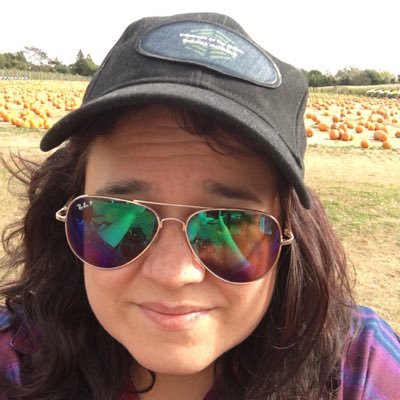 I see life through myopic
rainbow colored lenses
She passes up Heather Has Two Mommies choosing instead to read Do I Have a Daddy? to her son. She says "his eyes were wide with interest and we read together with wild presence..." but she wasn't satisfied with the results so takes another look at Heather Has Two Mommies, which becomes their "nightly ritual read". She has one-on-one chats with her son which "nudged this Daddy stage into a phrase of the past" until he calls her "Mom" again.
Then she writes an expose about her Daddyphobia for Gay Parent Magazine to help other equally Daddyphobic lesbians raising children. [I'm not linking the article from GPM for obvious reasons.]
Since their two boys are exposed to error, lesbians Ali Polizzi and Amy Rothman want Jamie to likewise expose her children to the same unnatural homosexual/lesbian erotic error. While herself exhibiting
heterophobia with Daddyphobia in the mix, Ali Polizzi points her finger at Jamie saying she is homophobic. She says Jamie is homophobic for not wanting to take her children to watch a homosexual relationship develop in Disney's Beauty and the Beast while Ali's little son is constantly exposed to the unnatural lesbian relationship between his mother (Ali) and Amy. Seemingly Ali Polizzi wants to even the playing field for all children.
But no matter what Ali does, no matter what she says or writes or what books she reads to her son or what explanation she gives him, he will remain confused forever. Meanwhile Jamie's children, having both a mother and a real father, will never be confused. They know who wears the pants in the house and which parent is their mother.
So to sum up the situation: Ali Polizzi, clearly a Daddyphobe, is heterophobic against her own son so she accuses Jamie of being homophobic because she (Ali) thinks other people have phobias like she does whereas Jamie doesn't have phobias because she (Jamie) thinks in concert with natural and Divine law. Capisce?