Who ever thought the attack on religious liberty would come from within the Church?
Nabi Asketh: What happened to the universal Catholic Church's stance on religious freedom? How can Pope Francis through his administrative staff carry out a whisper campaign in an attempt to restrict the freedom of movement and speech of devout, faithful teachers of the Catholic faith?
Can you believe these headlines?...
"The Vatican Secretariat of State has quietly advised American bishops not to invite Cardinal Raymond Burke to speak in their dioceses, according to veteran Italian journalist Marco Tosatti.



The Vatican specialist also reports that Bishop Athanasius Schneider, who has been a frequent guest of conservative Catholic groups, that he should not leave his own country, Kazakhstan, without first notifying the Vatican."
The unwritten mandate has been in the works for some time according to various Catholic media reports:

"There are times when the Pope must bedisobeyed" by Christopher Lamb in The Tablet 7/28/18
The authority of the Roman Pontiff, Cardinal Burke stressed on Saturday, is not "magical" but comes from the Pope's "obedience to the Lord" and there are even times where a "Pope must, as a duty, be disobeyed". For the latter, the cardinal was quoting late medieval historian Professor John Watts who has written about limits to Petrine ministry.



The cardinal, citing the Oxford professor as his source, says that from the beginning a Pope's power was "very well defined" and "it was understood that it did not allow certain things to be done by the Roman Pontiff."

VATICAN CITY, Italy, May 7, 2018(LifeSiteNews) –
Pope Francis extended the mandate of his special delegate to the Knights of Malta last week, further sealing his demotion of the order's Cardinal Patron Raymond Burke.


The Vatican released the pope's May 2 letter on Friday, in which Francis asked Archbishop Angelo Becciu to remain his delegate and "exclusive spokesman" indefinitely for everything in regard to Vatican relations to the Order of Malta.

Francis appointed Becciu, Substitute for General Affairs of the Vatican's Secretariat of State since 2011, as his personal envoy to oversee the "spiritual and moral" reform of the Order, in particular its branch of professed Knights, on February 2, 2017.



In doing so, Francis effectively discharged Burke by handing Burke's two areas of authority as cardinal patron — promoting the spiritual interests of the Order and its members, and relations between the Holy See and the Order — over to Becciu.
8/17/17 Edward Pentin in National CatholicRegister
In a new interview, Cardinal Raymond Burke has said it is "now necessary" that a declaration be issued on key areas of Church doctrine that are "not clear" in Pope Francis' teachings.

The Holy Father will then be "obliged to respond" in order to bring clarification to those teachings, he said. The cardinal told The Wanderer newspaper Aug. 14 that such a formal act of correction has not been invoked "for several centuries" and until now it has never been used "in a doctrinal way."

But he said it would be "quite simple" and involve presenting on the one hand the "clear teaching of the Church" and on the other "what is actually being taught by the Roman Pontiff." The teaching in question in particular relates to doctrinal matters published in the Pope's 2016 apostolic exhortation, Amoris Laetitia.



"If there is a contradiction, the Roman Pontiff is called to conform his own teaching in obedience to Christ and the Magisterium of the Church," the cardinal explained, adding that a "formal declaration" would be submitted to the Holy Father to which he would be "obliged to respond."
8/29/18 Gerald O'Connell in America magazine:
"Cardinal Burke: It is 'licit' to call for the pope's resignation"



Asked if it were wrong to ask for Pope Francis' resignation, as the former nuncio to the United States, Archbishop Carlo Maria Viganò, has done in his 11-page letter, Cardinal Raymond L. Burke responded, "I cannot say it is wrong."



"I can only say that to arrive at this one must investigate and respond in this regard. The request for resignation is in any case licit; anyone can make it in the face of whatever pastor that errs greatly in the fulfillment of his office, but the facts need to be verified," he said in an interview published this morning in La Repubblica, Italy's highest circulation daily.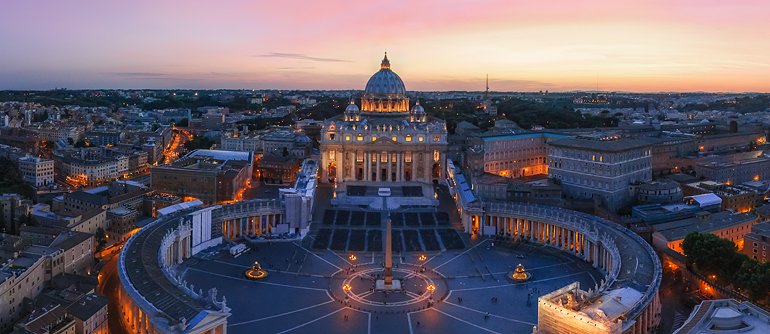 There's something rotten in the Vatican City State.
Nabi Sayeth: There is something rotten, smelly rotten, going on "across the pond", and since we are a universal Catholic Church, it affects Catholics throughout the world, and especially, in America. At a time when bishops need absolute clarity, a radical call to fidelity to Church teaching, and quite honestly, a good, swift kick in their rears, instead, they receive catty whispers from the Vatican.
Nabi Sayeth: Perhaps Pope Francis and his cohorts had better wake up and realize that ONLY the Truth can set us free. And the Truth will neither be silenced nor extinguished….